Central Studio gift cards are transferable and may be used toward any service or product.
Children's Books
Mary Ellen Bryan is the author of a heart warming trilogy starring Sweet Scarlett Penguin and Polie the polar bear. Full of beautiful imagery and imagination, their message encourages trust in the goodness of the heart, the importance of discovering the beauty in the world around us and the magic of true friendship. The delightful stories are brought to life through a collaboration of dancers, actors, live musicians, visual artists and more in an annual Central Studio performance. The final book will be released in 2017, so join us along the journey!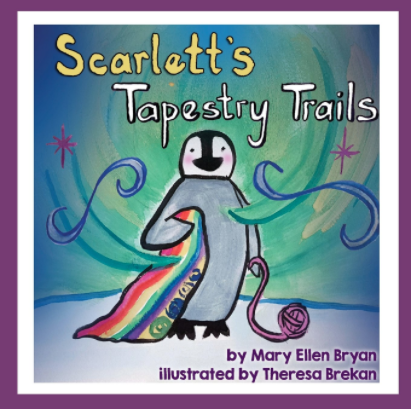 Central Studio T-shirts
ADULT SIZES
Cut: MEN or WOMEN Sizes: XS S M L XL
YOUTH SIZES
Cut: TODDLER or CHILD
Sizes: 2T 4T 5T 6T XS S M L XL
ORDER FORMS AT THE FRONT DESK
Central Studio SOcks are back due to popular demand!
Dance/Fitness Socks: $8 per pair or $14 for 2 pairs!
Non-slip Socks: $12 per pair or $20 for 2 pairs!
Stop by the front desk to grab your pair before we run out!